Tour Details
20 FEB DAY 1
Assemble and set of for walking tour around Hoi An town: Japanese Cover Bridge—means Bridge Pagoda, claimed that was created by the Japanese living in Hoi An as a way to reach the Chinese quarter across the river; Phuc Kien Association—an assembly hall built to allow citizens from Fujian, China, to interact and met up while living or visiting Hoi An; Tan Ky House—considered as the most beautiful old house in Hoi An ancient town, owning unique architecture and also preserving many previous objects; Hoi An Market—a great place to visit and experience the daily buzz of Hoi An residents collect their food for the day.
21 FEB, DAY 2: HOI AN
Full day tour: take private boat trip to visit: Thanh Ha Pottery Village—a famous pottery making community 2.5km away of Hoi An. It was established in 16th century by Vietnamese immigrants from the north. Thanh Ha's clay products have their own characteristics that are unlike other workshops in Vietnam; Tra Que Organic Vegetable Village—a quiet, tranquil and lsh green farming area, lined neat rows of planted herbs and vegetable. After lunch, back to Hoi An old town for Lantern Making Class—Businessman from China had brought lanterns from their hometown and made it a habit to light them whenever night falls. Hoi An lantern is now famous for its unique feature created by Hoi An people (in fact originally came from Chinese). You will experience hands on to make your own lantern and bring back as souvenir.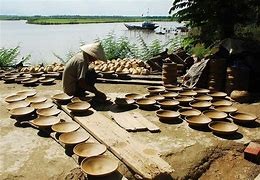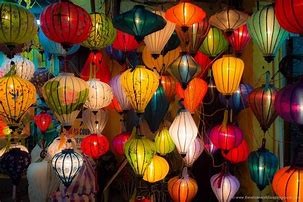 22 FEB, DAY 3: HOI AN—BANA HILLS
Bana Hills—perched 1,500m high on a mountain, it's a resort world with French styled villages, which were first built by the French colonials in the 1920s. The Bana Hill cable car is one of the world's 10 most impressive cables cars. It holds the world record for the longest non-stop single track cable car at 5801m in length.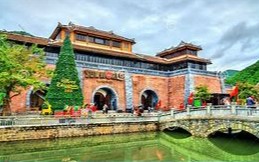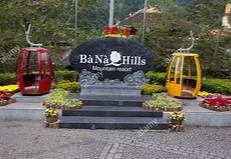 23 FEB, DAY 4: BANA HILLS
Have full day to enjoy and explore Bana Hills by your own.
You may wish to explore and discover the sites as per below:
1. Amusements:
Fantasy Park,Da Cham Souvenir Shops, Crystal World, Fleuriste Flower Shop, Wax Museum, Funicular, Alphine Coaster
2. Spiritual Attractions:
Stele Hall, Holy Mother Shrine, Rain Sheltering Teahouse, Linh Phong Zen Monastery, Linh Phong Stupe, Linh Tu Pagoda of the Holy Mountain Mother, Linh Ung Pagoda, Belfry
3. Architectural & Cultural Attractions:
Bar Debay-Wine Cellar,, French Village, Le Jardin D'Amour Gardens, Golden Bridge (Giant Hand)—its famous for its staggering appearance, a delicate gilded bridge being lifted by a giant stone hand covered in moss, with spectacular view of Danang city.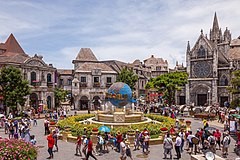 24 FEB, DAY 5: BANA HILLS—DANANG
Marble Mountain—this is a cluster of five marble mountains lying close to the Non Nuoc Sea. The Five Mountains, each named according to the five elements: metal, wood, water, fire and earth. It's also famous for its traditional stone engraving activities.


25 FEB, DAY 6: DANANG—SINGAPORE
Flight back to Singapore.