Tour Details
DAY 1 (14 Dec Wed)
Enroute to Bangkok stop over at the Saraburi Sunflower Fields where you can walk through fields of tall sunflower stalks.
DAY 2 (15 Dec Thu)
A full day of sights in Khao Yai starting with photo stops at the Hobbit House and the Bloom Khao Yai "Flower Garden"
Then we visit PB Winery, Khao Yai's biggest vineyard and fruit orchard, for a tour of its vineyards and indulge in the decadent flavors of homegrown Thai wines (wine tasting) before we sit down for our lunch.
In afternoon, visit a little Italian-style village Primo Piazza famous for its stunning scenery and elegant Italian architecture and Palio Village, a recreation of a Tuscan village – complete with cobblestone streets, terracotta buildings, water fountains, creeping ivy plants, and all the other trappings of a quaint Italian town.
Thai dinner at the Chocolate Factory. After dinner you may want to view the impressive variety of chocolates and chocolate products. In the evening, explore the Pak Chong Night Market for some local shopping.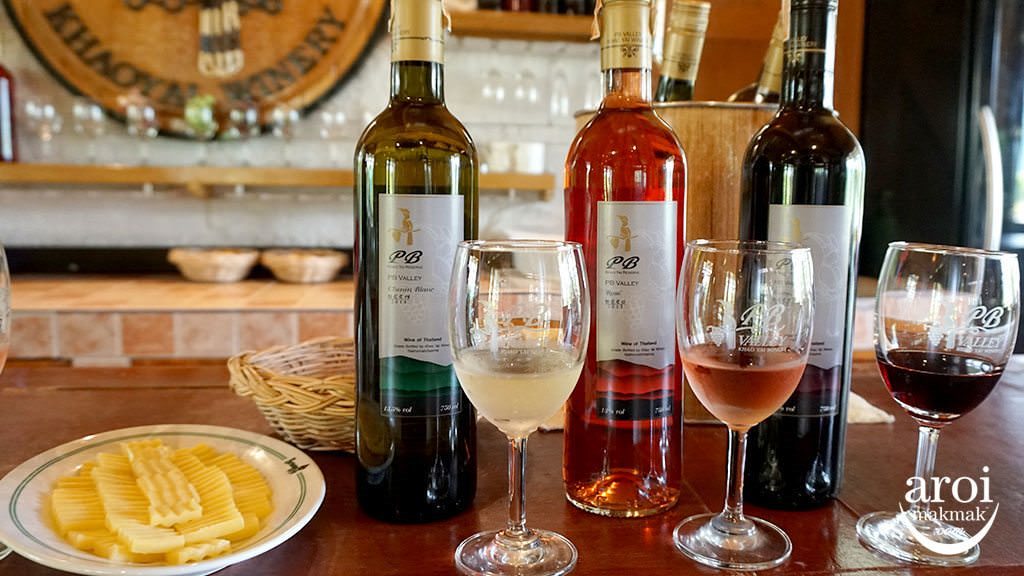 Day 3 (16 Dec Fri)
Visit Farm Chokchai, a fully integrated and Asia's larget dairy farm perched on a vast stretch of plains amidst a scenic surrounding. Enjoy a tour of the farm on a tractor train before we sit down for a western steak lunch.
Dinner by the Chao Phraya riverside restaurant, Kin Lom Chom Saphan. If time permits, we can drop by the Ramkhamhaeng Night Market for some local fare.
DAY 4 (17 Dec Sat)
Venture to the south-western part of Bangkok crossing the Chao Phraya River to Mae Khlong in Samut Songkram province. Drop by the Mae Khlong Railway Market, once a hidden gem in Thailand that few people knew or cared about. It is a 100-meter long market that just happens to be located along an active train line. Eight times per day, a train passes through this market and the vendors have to pull their awnings up and their goods back away from the tracks to let the train passes. Then drop by the Khlong Chakpra floating market which features mostly products from gardens in this area such as fresh vegetables, fruit, fish and a lot of food.
Enjoy a seafood lunch at Michelin Guide Mae Klong Seafood, famous for its steamed mud crab with molten crab roe! We drop by the Icon Siam – one of the best and latest shopping centres in the world!
Finally a Thai royal cusine at the Michelin Guide Ruen Mallika Restaurant.
DAY 5 (18 Dec Sun)
Check out and travel to the world's largest Chinatonw, Yaowarat and explore Sampheng Lane famous for local snacks (at own expense). Lunch at the popular Tang Tai Yoo Teochiu Restuarant before enjoying some lats minute shopping in this area.
To airport to check in our flight home by Singapore Airlines.